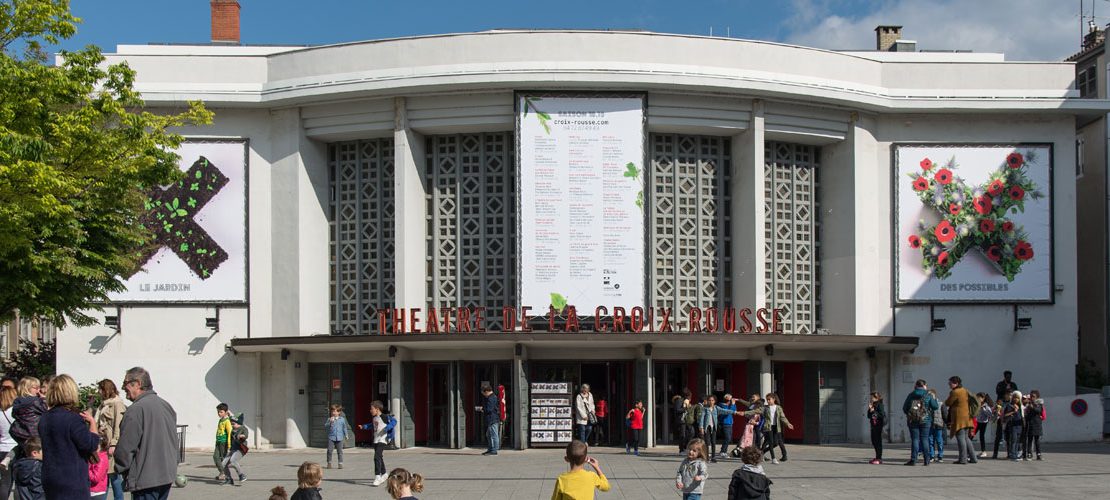 the artistic project
The Théâtre de la Croix-Rousse is a production house and performance venue located in Lyon and supported by the Ministry of Culture, the Auvergne-Rhône-Alpes Region and the City of Lyon. Since the 2010/2011 season, it is lead by an artist, Jean Lacornerie and by Anne Meillon as executive manager.
exploring the diversity of musical theatre
The first great phase of the artistic project of the Théâtre de la Croix-Rousse is dedicated to the many forms of musical theatre, this being induced by Jean Lacornerie's artistic work acclaimed in this field. It features the diversity of the productions of musical shows reaching from contemporary creation to musical comedy and rarely staged chamber opera pieces. In this way, live music fully plays its role at the Théâtre de la Croix-Rousse.
introducing new theatre aesthetics
Theatre represents the second phase of the project of the Théâtre de la Croix-Rousse as the fundamental pillar of this venue and to which its audience is strongly attached. In this field it features more specifically new aesthetics, contemporary and stage playwriting, but also revisited repertoire theatre.
producing and supporting stage production
As a venue producing its own shows and beyond, the Théâtre de la Croix-Rousse showcases not-yet-created and unseen productions on half of its programme which is devised to be open, eclectic and engaged.
The Théâtre de la Croix-Rousse welcomes artists of any origin with a special attention to the ones coming from the Auvergne-Rhône-Alpes Region. It endeavours to discover new crews, emerging or recently established in the area. It also works on the support of theatre companies and musical ensembles throughout several seasons.
transmitting and sharing
The Theatre falls within a series of artistic and cultural schemes and artistic education at the heart of its territory with the aim to train, to convey, and to forge links with the inhabitants. At the core of these actions, the implementation – as a biennale – of ambitious participatory projects is the result of this ground work.
To carry out its missions and to build bridges between venues, audiences, and disciplines, the Théâtre de la Croix-Rousse develops partnerships with other cultural players within the greater Lyon area. More specifically with the Opéra de Lyon for production and with the Théâtre de La Renaissance – Oullins for a series of supplementary assignments.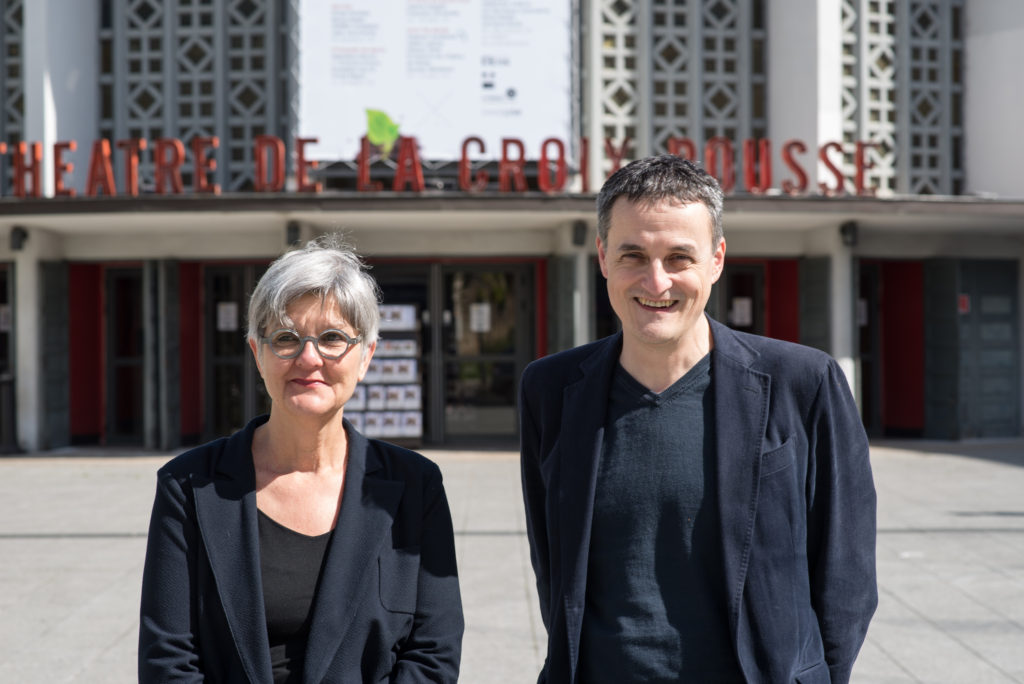 Jean Lacornerie
artistic director
Anne Meillon
executive director